Low Wattage Industrial Led Street Lighting
SUREALL low wattage industrial led street lighting is CE and Rohs certified for wet, damp, dusty and weather proof location.
Led 15w, 20w, 25w, 30w, 40w, 50w

Led 21,00-7,000 lumens, 140m/w lumens efficiency

Integrated Aluminum Alloy Housing, corrosion resistance

Automatically on and off via solar photo cell

IP66 rated, Nema 4X type

5 years warranty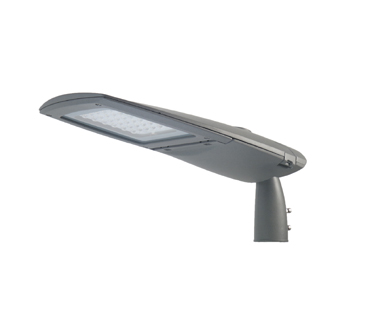 LED 10-50W
140lm/W
1,400-7,000lm
100-277V / 200-480V
Type 4X, IP66
View More


Main Usage Of Low Wattage Led Street Lighting
When the wattage is lower than 50w, led street light can be defined as low wattage, here some usages for your consideration before buying from three aspects, road and pole, application and selection guide.

Low wattage led street lighting, the maximum wattage is 50w, 15w led street light is suitable pole height ranging for 3m to 4m, road width ranging from 6m to 8m, rural road or urban road. 20w, 25w, 30w, 40w, 50w led street light is suitable for pole height ranging for 5m to 7m, road width ranging from 8m to 10m, urban road or city road.
Solar led street light is equipped with a photo cell which can transfer the light from the sun solar energy into electricity to run the led street light to ensure the illumination, thus, solar led street light are applied for somewhere electricity is impossible or not convenient to reach or somewhere electricity device cost big investment and electricity power supply is not cost-effective, beneficial for applications below:
Urban road, rural road and other remote roadway, highway

Road signs, trails, mountains, pavilions, parking lots

Playground, stadium

Outdoor warehouse, storage area
Here you may know available model for 15-50w led street lighting, every model have different main data for you to choose as below:
Selection guide of low wattage industrial led street lighting:
Model
Power
Lumen
Industrial Features
IP66
Solar Panel
ISL-S
15w
2,100lm
×
×
20w
2,800lm
25W
3,500lm
30W
4,200lm
40w
5,600lm
50w
7,000lm