Explosion Proof Portable Flood Light
SUREALL portable explosion proof flood lighting are ATEX and Intertek certified for harsh, hazardous location.
Led 30 or 35w

Led 3,600-4,200lumens, 120lm/w lumens efficiency

Die cast Aluminum Alloy Housing, excellent heat sink structure

10-20 hours emergency lasting time

Class 1 div 1

Zone 1 and Zone 2

5 years warranty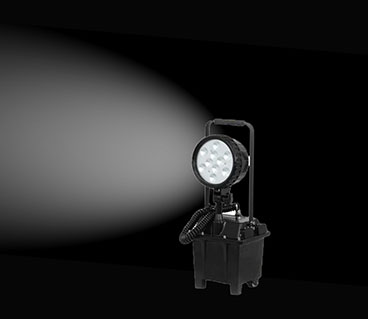 Class I Division 1
Zone 1&2, Zone 21&22
LED 5W
Type 4X, IP65
View More


Industrial Portable Flood Light
SUREALL portable flood light are CE and Rohs certified for wet, damp, dusty and weather proof location.
Led 27w

Led 3,780lumens, 140m/w lumens efficiency

Aluminum alloy housing, high corrosion resistance

To be used in heavy industry

IP67 rated, Nema 4X type

2 years warranty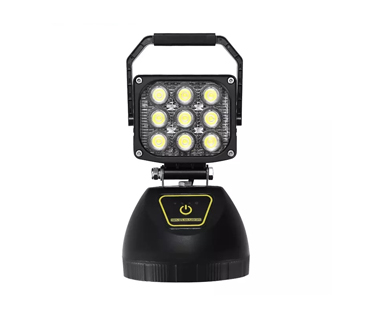 LED 27W
100-240V AC
DC 7.6V
6H Emergency
Type 4X, IP67
View More


Main Usage Of Portable Flood Light
Reply on how harsh your workshop is, portable flood light can be used in hazardous location and wet, corrosive location, here some usages for your consideration before buying from three aspects, installation area, application and selection guide.

Portable flood light can be handheld to many places, so there is no limit for the installation area, as long as you need, you can leave it in the place where you need focused illumination, you can also use it where no power is available.
Portable explosion proof flood lighting are applied for hazardous locations where combustible gas or dust get together below:
Oil and gas Processing area, oil drilling rig areas, oil transportation pipes

Machining area, living area, oil pump area for offshore oil and gas platform

Exploitation production area, conveyer transit system for mining plant
Portable flood light are applied for area where harsh conditions exits below:
Workshop of all safety material production, processing machines, maintenance area

control rooms, electrical circuits distribution box areas, laboratory area

Large machines parking lot, transportation areas, outdoor warehouse.
Here you may know available model for bug eye emergency light, every model have different main data for you to choose as below:
Selection guide of portable explosion proof flood lighting:
Model
Lamp
Power
Lumen
Battery
Capacity
Emergency Time
Explosion Proof Division/Zone
Class 1 Div 1
Class 1 Div 2
Zone 1
Zone 2
SPL-E
LED
30W
3,600lm
20Ah
10-20 h
×
×
×
×
35w
4,200lm
Selection guide of portable flood lighting:
Model
Lamp
Power
Lumen
Battery
Capacity
Emergency Time
Industrial Features
IP67
Heavy Industry
PHL
LED
27w
3,780lm
10,000mAh
16 h
×
×