Explosion Proof Bug Eye Emergency Light
SUREALL explosion emergency light are ATEX and Intertek certified for harsh, hazardous location.
Led 2x5w

Led 1,200lumens, 120lm/w lumens efficiency

Die cast Aluminum Alloy Housing, excellent heat sink structure

90 minutes or 180 minutes emergency lasting time

Class 1 div 1

Zone 1 and Zone 2

5 years warranty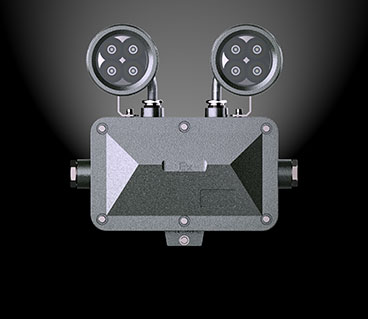 Class I Division 1
Zone 1&2, Zone 21&22
LED 2x5W
Type 4X, IP66
View More


Industrial Bug Eye Emergency Light
SUREALL bug eye emergency light are CE and Rohs certified for wet, damp, dusty and weather proof location.
Led 1.8w

Led 180lumens, 100m/w lumens efficiency

ABS housing, high corrosion resistance

To be used in general industry

IP67 rated, Nema 4X type

2 years warranty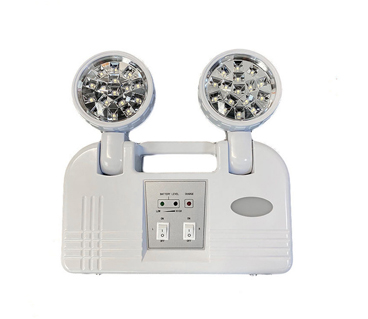 LED 1.8W
100-240V AC
DC 3.7V
3H Emergency
Type 4X, IP66
View More


Main Usage Of Bug Eye Emergency Light
Depends on your real installation surroundings, bug eye emergency light can be used in hazardous location and wet, corrosive location, here some usages for your consideration before buying from three aspects, installation area, application and selection guide.

Bug eye emergency light normally are installed somewhere rich light should be provided continuously but no enough light can come in temporarily because of power off or emergency condition like power should be forced to cut down for a short time.
Explosion proof emergency light are applied for hazardous locations where combustible gas or dust get together below:
Access or exit of oil processing areas, LPG and LNG tankers, gas transportation, crude oil drilling rigs

Aisles of cabin rooms, steering room, oil cargos holding area, deck for oil vessels or offshore oil and gas platform

Inner roadway, aisles of on-the-grounding mining plant, inner room of waster water treatment plant.

Workshop of pharmaceutical, chemical processing factory

Exit of hazardous liquid warehouse, depot, packing assembly lines
Bug eye emergency light are applied for area where harsh conditions exits below:
Inner workshop of non-hazardous products manufacturing, processing rooms, electrical control rooms

Aisles or exit of storage and warehouse area for cartons

Exit of machines maintenance areas, shit areas
Here you may know available model for bug eye emergency light, every model have different main data for you to choose as below:
Selection guide of explosion proof emergency light:
Model
Lamp
Power
Lumen
Feature
Back-up
Battery
Explosion Proof Division/Zone
Class 1 Div 1
Class 1 Div 2
Zone 1
Zone 2
SEG
LED
2X5w
1,200lm
Bug Eye
90 min
×
×
×
×
180min
Selection guide of bug eye emergency light:
Model
Lamp
Power
Lumen
Feature
Back-up
Battery
Industrial Features
IP67
General Industry
AEG
LED
1.8w
180lm
Bug Eye
180min
×
×