SUREALL Attended OTC 2017
The Offshore Technology Conference (OTC) is a four-day event in which professionals from the energy industry gather to share scientific and technical information. In particular, the event focuses on the development of offshore energy resources such as oil and natural gas.
Held at NRG Park in Houston, TX, OTC 2017 features over 2,300 exhibitors and attendees representing 100 countries. In addition, it is sponsored by 13 energy nonprofit organizations working in unison to host the event each year. All told, the OTC is not only among the largest of the 200 trade shows held annually in the US, it is the largest event of its type in the world.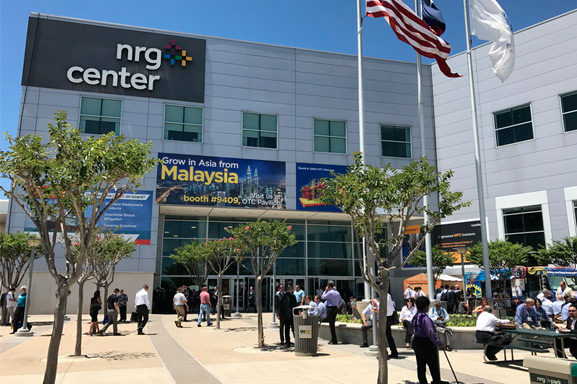 OTC is a global event that connects offshore energy professionals from countries all over the world to collaborate and discuss the challenges, solutions and changing energy landscape of the offshore energy sector. Across four days, industry though leaders, investors, buyers, and the entrepreneurs will meet in Houston-the energy capital of the world-to develop business partnerships and learn about the latest advances, challenges, and opportunities.
SUREALL Show
SUREALL is proud to participate in the OTC flagship conference, which has been held annually in Houston since 1969. The event has long been listed as a "must attend" for our company and for anyone looking to gain greater insight and information about the latest news, updates and for from the field of oil and gas.
For SUREALL, this was the opportunity to present the explosion proof and industrial LED lightings, which include explosion proof high bay lighting, floodlight, linear fluorescent lighting and other industrial lightings. We're particularly pleased to be unveiling our newly designed explosion proof high bay light SHB-II series and industrial high temperature high bay light IHB-T Series at Booth #136. We are please to advance the new and innovative technologies that will lead the oil and gas industry into the future!

We aim to be a excellent supplier for explosion proof and industrial lighting for onshore oil rig and offshore platform
By Senior Marketing Director of North America
Popular Explosion Proof Lighting & Industrial Lighting
Projects
Engineered tailor-made lighting solutions for varied projects under challenging conditions such as extreme temperatures, highly corrosive conditions and hazardous locations worldwide.
View More


Applications
SUREALL offers ultra-reliable lighting and lighting control system for a wide ranges of industries.
View More

